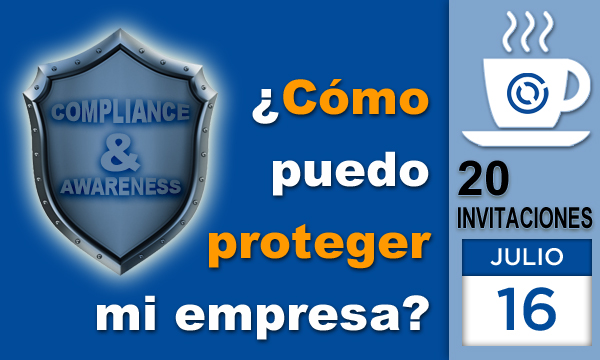 Centro Universitario Villanueva
Evento / Compliance
¿Cómo puedo proteger mi empresa? Cultura de Compliance y Awareness
Desayuno de Compliance con plazas limitadas, donde charlaremos sobre cómo implantar una cultura de compliance en nuestras empresas.
PONENTES

Natalia Mochales
Head Compliance Officer Western Europe & North Africa at LafargeHolcim Group

Senior attorney with experience across all areas of advertising and telecommunications industries with focus on negotiation business transactions, risk management and compliance. I am successful in the design and implementation of a new process in a much decentralized network, analyzing information and evaluating results to choose the best solution and solve problems using relevant information and individual judgment to determine whether events or processes comply with laws, regulations, or standards. Working in a multicultural and multidisciplinary environment, I am successful in developing constructive and cooperative team working relationships with others, and maintaining them over time. I am quadrilingual (Spanish, English, French and Italian) with significant international experience.

 

Mª Pía de la Cuesta Diz
Regional Compliance Officer at Thyssenkrupp

Spanish lawyer with more than 10 years of experience in the areas of Compliance and Antitrust. Fluent in English, French, German and Italian.

 
PLAZAS / AFORO

Precio
Gratuito.
Invitaciones/Aforo
20 invitaciones/plazas
INSCRIPCIÓN
CUÁNDO | DÓNDE
Lunes, Jul 16, 2018
09:30 - 11:00